The Death library & Vanitas collection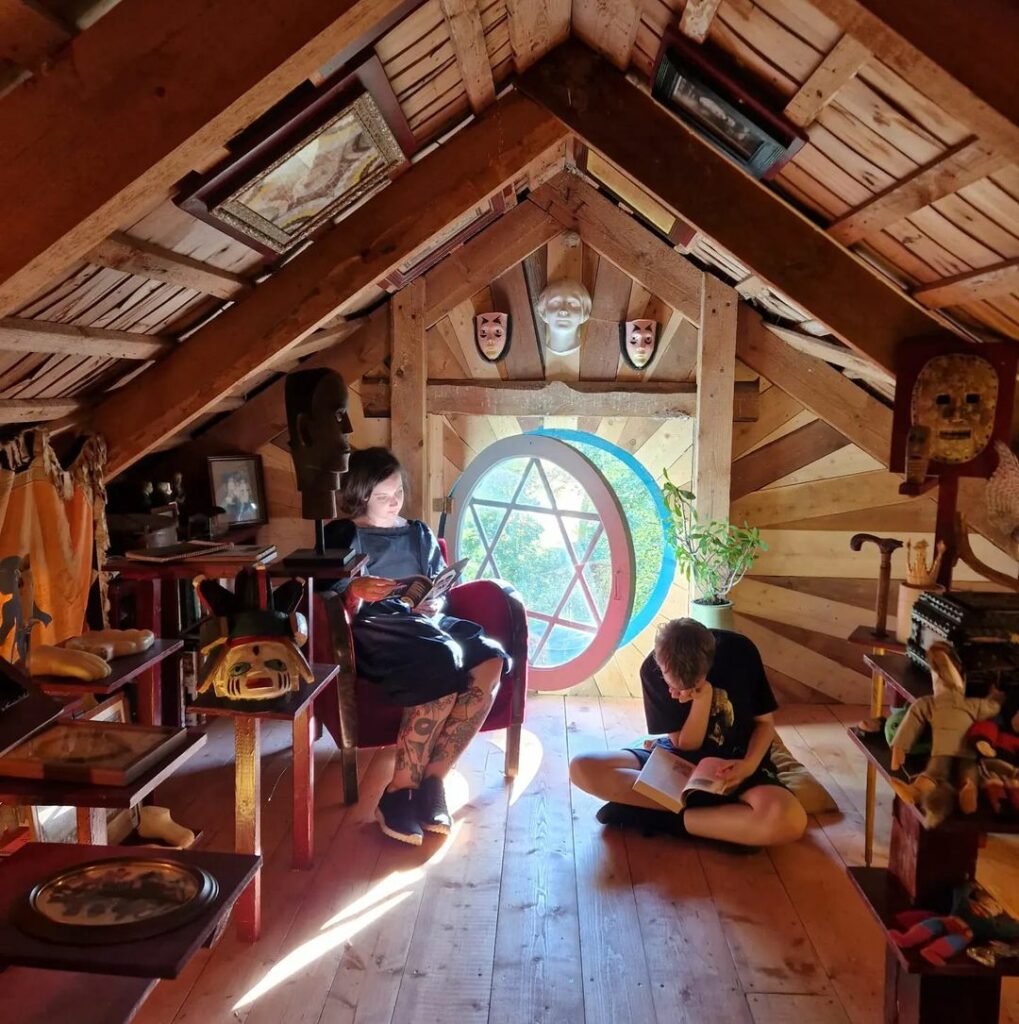 At Luftslottet, Liveröds HQ in Sweden you find a public library covering literature of death and funeral culture. Death is a subject that covers all aspects of being human. It is absurd, scary, intimate, overwhelming, confusing, uncanny, loving, desperate and leaves cultural traces in all kinds of ways. The Death library and it's companion the Vanitas collection (which includes objects related to death and funeral) exists to let us have a place to gather and think about this inevitable subject. The library includes children's books made in recent years as well as texts from antiquity, contemporary funeral festivals of Asia as well as murky photo books on Italian mummies, handwritten letters and straight forward academic papers on the subjects. The Death library includes all of these, but only focuses on how we – the living – deal with our dead. What (or what not) the dead do or may not do, we leave for other libraries to deal with.
The Death library currently includes around 120 titles and is continuously expanding and is joined by the Vanitas collection will find it's new home in a magnificent funeral carriage from 1928 and housed in a new and separate pavilion at Luftslottet in 2023.

Inquiries and booking of a night in the guest room is best done by sending a mail to: info@luftslottet.vision.